Mason
6396 Thornberry Court, Suite 720
Mason, OH 45040
Pediatric Dentist in Mason, Ohio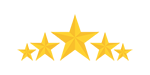 "I'm truly thankful to have been referred to this dental group. Everyone has been so wonderful to us, especially to my young son. I've been recommending this group to everyone and will continue to do so!"
Tabitha R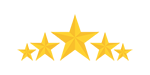 "I absolutely love taking my child to Smiles 1st Children's Dentistry's office! Everyone is so sweet, and they are very accommodating to my special needs child. We have been going a few years now and they have helped my child get over their fears. I highly recommend."
Brittany M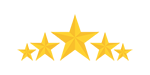 "We had an amazing experience here with my son! They are friendly, patient and so good with kids! Everything is explained in a fun and positive way with the kids, as well as thoroughly with the parents, no shaming at all. My son can't wait to go back to this dentist – 'It's not at all what I expected, mom.' We highly recommend!"
Brittany F